RAGNIS IT Services Limited Profile
Established in One of the world's most important financial centres, the City of London, RAGNIS IT Services Limited delivers professional services in the domains ranging from Business Processes consulting, Information technology, Executive search and Human resource consulting to the businesses from different industry verticals.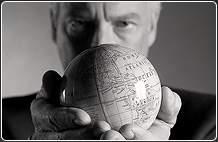 Welcome to RAGNIS IT Services Limited
We help clients cost effectively realize their strategies and create value. Our distinctive approach is rooted in our management foundation, which is comprised of best-in-class processes. RAGNIS IT Services Limited's primary objective is to provide the best resource for the job at the best value. We will look beyond corporate lines to put the best interests of our clients at the forefront.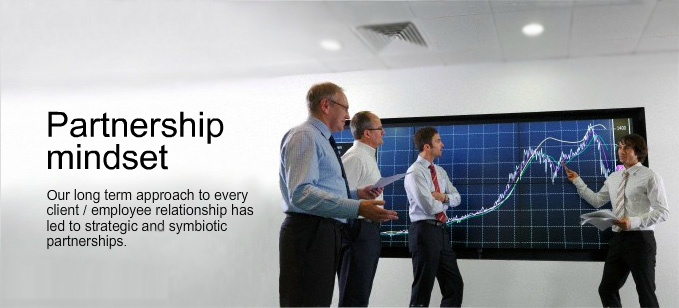 Sri RAGNIS IT Services Limited offers extensive Financial and Banking experience and is presently providing IT/IM professional services to many Banks and Financial Companies. Our Financial and Banking experience coupled with our understanding positioned us to provide unparalleled support to clients. RAGNIS IT Services Limited has a successful contract delivery history that demonstrates its proven ability: to provide and integrate IT professionals into large projects over long periods; to provide clients with knowledge transfer, mentoring and coaching; and, to recommend and apply leading edge tools.
Some key differentiators that help us build enduring relationships with our clients include:
Extended Teams
Through ETM we deliver the best of a captive centre and an outsourced relationship. We have been working with extended teams since inception and today, over 90% of our business gets transacted in this manner.
Mindshare
Our engagement model, partnership mindset and organization structure ensure that our customers get all the mindshare that they need, and more.
Team stability
Our staff retention and longevity provides immense confidence to our customers that the investment they make in their teams with us shows excellent ROI.
Process maturity
Our processes are an amalgamation of industry best practices, standards like ISO and client's way-of-working.
Brand equity
Strong brand equity built up in India as a result of doing the right things since inception.
Innovation
Our ability to bring a fresh perspective to every engagement and our execution capability enables us to deliver practical innovation enhancing the value of our service multi-fold.
Service orientation
We never forget that we are in the software services business, an attitude that carries tremendous weight in our recruitment process. Our customers get teams that always go the extra mile to advance their businesses.
Partnership mindset
As a company, we take a very long-term view to each and every relationship. We invest time and effort that we know is required for the relationship to mature.
Focused On What Really Matters
RAGNIS IT Services Limited provide services to improve the operational efficiencies for mission-critical application environments. We manage data centres, modernize critical applications, and support the end users of some of the largest public and private entities on earth, while keeping everything safe and secure.
Mission
Our mission is to enable organizations operate more effectively, expand and scale their businesses through the means of information technology. We achieve these goals by providing quality solutions that enable the creation of true competitive advantage, increase in performance, productivity improvement, and costs reduction.
Values
RAGNIS IT Services Limited is founded on key principles that define the company values, and are the base of our culture and business philosophy. From here we derive our business practices, how we interact with customers, employees and business partners.
We believe in personal integrity and business ethics.
We believe that an environment of trust, fairness, honesty and respect is the foundation for long term success, collaboration, and productivity.
We provide an environment that stimulates positive thinking, information sharing and teamwork, motivate people and encourage success
We focus on customer needs and service quality.
Our ultimate goal is to create business value and to have long-term, happy customers.
We offer our customers the right solutions for the problems they are facing. We deliver our services on a high standard of quality and professionalism.
We are dedicated to continuous learning, research and innovation. We stay current with the latest technologies and industry trends.
We research emerging technologies and create solutions that provide business or technological advantages.
As we continuously expand our knowledge, we transfer knowledge to our clients through services, guidance, and knowledge transfer programs.
RAGNIS IT Services Limited has been incorporated to overcome the gaps between promised and delivered. RAGNIS IT Services Limited is serving the needs of Corporate to streamline and automate business processes.
RAGNIS IT Services Limited has demonstrated expertise in areas strategic to different business in varying verticals. The functional expertise gleaned from the experience of working for Fortune 500 companies has enabled the team at RAGNIS IT Services Limited to provide professional services in the areas of Human Resource Consulting, IT consulting, Financial consulting, Business process consulting and outsourcing.
The dire need of today's IT department lies in analyzing the true value of IT solutions. It is not fully evaluated by ROI demonstrated for an IT solution but by evaluating the capability to successfully deliver a feasible solution. Immensely experienced professionals at RAGNIS IT Services Limited meticulously analyze your business process and enable those processes through Information Technology.